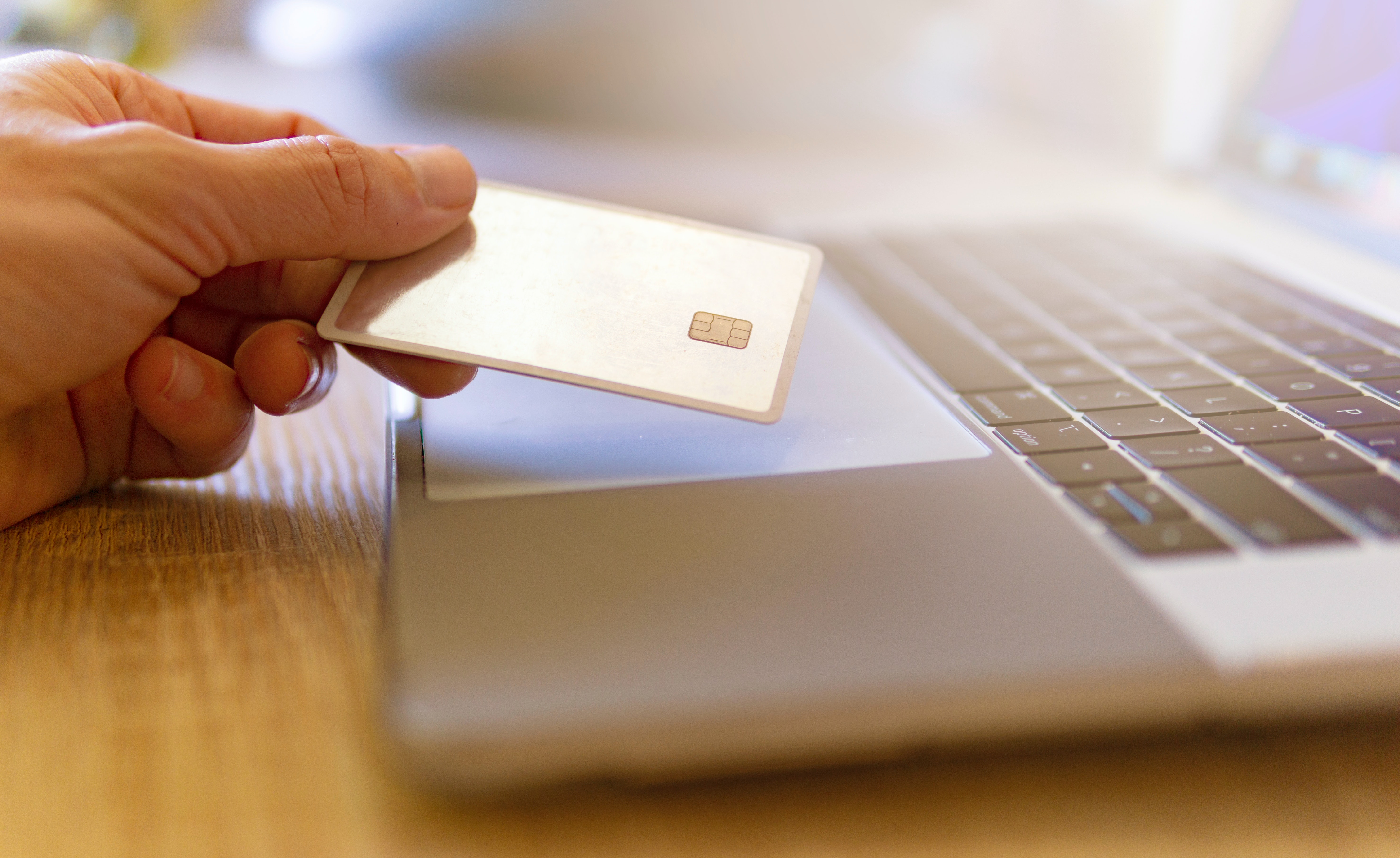 Most SaaS businesses are paying higher credit card processing fees than they need to. These high fees can put an untenable financial burden on businesses. We discuss how card processing works, the various factors that influence fees involved and how to save money on credit card processing with CardChamp.
What is credit card processing and how does it work?
So, let's get back to basics. Credit card processing is a multi-step process involving numerous entities, including the consumer, merchant, issuing bank, merchant's bank, payment gateway, and point-of-sale (POS) system.
If you want to accept any payments made via a credit card, then an effective credit card processing setup is a must. And knowing how it works will help you understand how fees are incurred, how to minimize them and how to save money on credit card processing.
Typically, credit card processing involves three distinct phases. We outline these phases below.
Authorization
In this phase, a cardholder uses their credit card to make a purchase, either at a brick-and-mortar store or through a payment gateway on a website or app. A request for payment authorization is sent to the payment processor, which then submits the transaction to the issuing bank along with authentication parameters like CVV, expiration date and AVS validation. The issuing bank then approves or declines the payment, after which it must pass this information to the merchant bank. This authorization process takes only a few seconds.
Settlement
For the settlement phase, batches of authorized transactions will be forwarded to your payment processor from the payment gateway. The payment processor will then forward the authorized transaction details to the relevant credit card association (like Visa or Mastercard). After this, the association will ask the issuing bank for payment authorization. The issuing bank will then check the identifying information and send its approval to the card association and the merchant bank.
Funding
This is the stage at which the issuing bank will finally charge the cardholder's account for the transaction amount. The issuing bank will then deduct the interchange fee, before transferring the appropriate funds to the merchant's bank. Following this, the merchant's bank will finally deposit the funds it has received to your business account, completing the transaction.
Find out how CardChamp can help you save money on credit card processing.
What are the different credit card processing fees?
Ranging from transaction fees and flat fees to incidental fees and recurring fees, there are many different types of credit card processing fees that business owners incur to accept credit card payments. Typically, you may have to pay anywhere between 1.7% to 3.5% of the total transaction amount as fees.
Knowing exactly what types of credit card processing fees you're paying will help you negotiate better terms with your payment gateway provider, pay lower fees and save money on credit card processing.
Here are three main types of credit card processing fees:
1. Transaction Fees
These are the fees that are charged per transaction. They typically consist of the assessment fee, the interchange rate, and the payment processing markup. Of these, the assessment fee and the interchange rate are set by the credit card associations and are non-negotiable. The markup is levied by the payment processing company and is more negotiable.
The credit card brand, type of credit card and mode of payment (online or in-store) all have an impact on the transaction fees being charged.
2. Recurring Fees
These are typically monthly fees levied by the credit card processing company or payment service provider. Recurring fees include:
Statement fee

Monthly minimum fee

Next day funding fee

Batch fee

IRS report fee

Annual fee
Always keep an eye on the recurring fees you're paying to ensure that you're not spending money on a service you do not need. If you find any such unnecessary fees, you can negotiate with your payment gateway provider to reduce your recurring fees.
3. One-Off Fees
One-off fees, also known as incidental fees, are generally triggered by a particular event or occurrence. For instance, you'll be charged a setup fee when you first open your merchant services account, a termination fee when you close your account, chargeback or retrieval fees if a customer's payment has to be returned, and a PCI compliance fee to ensure that your payment systems are secure.
How can you save money on credit card processing fees with CardChamp?
At CardChamp, we are against the gimmicks and tactics that artificially inflate card processing fees, making it hard for businesses to remain profitable. CardChamp aims to revolutionize the credit card processing industry by providing fees that are:
Transparent

Flexible

Competitive
We help you assess what fees you're currently paying for
CardChamp offers customers a robust, fast, and efficient onboarding process, which includes an in-depth consultation about the payment processing fees charged by your current provider.
Once we've assessed your existing fees, we'll work with you to help lower that amount through our competitive pricing programs. In this in-depth fee assessment, you'll understand how much of the payment processing fee you're paying is necessary for your business.
Save money on credit card processing thanks to lower fees than other vendors
We offer competitive pricing to other credit card processing vendors. For example, those that are with Square, may not actually be benefiting from using this vendor on small ticket transactions anymore, and something we can help you analyze and discover where costs can be kept down.
Another common vendor we see companies use is QuickBooks because they already use it for their accounting operations. However, going for a default third party because they are convenient, may mean you are paying over the odds on these fees. Compare how we stack up against QuickBooks fees here.
Accept ACH payments for lower cost
An Automated Clearing House (ACH) is a financial network used to digitally transfer money directly from one bank account to another. Businesses can use it to directly transfer funds from the customer's bank account to your merchant account without a physical card or check.
CardChamp offers business owners a cheap and user-friendly platform for accepting ACH payments, with only a small setup fee. The virtual terminal for accepting ACH payments can be easily integrated into your website with a secure payment page.
Flexible payment options that work for your business
We offer three different payment processing plans to meet the needs of all types of businesses - see details below:
CardChamp Direct: This plan is suitable for businesses with a high volume of credit card transactions. It offers three tiers based on your credit card processing volume. Your monthly fee will be based on your tier, plus a $.06 processing fee per transaction in addition to the interchange rate.
CardChamp Zero: CardChamp Zero offers a Surcharge program to business owners who would like to eliminate credit card processing fees altogether, by automatically passing the fee to the customer in the form of a surcharge. The 3.50% surcharge helps you offset the credit card processing fees, while allowing you to send non-discounted invoices to your clients, which include the payment processing fee, for a small $25 monthly fee.
CardChamp Capital: This plan helps you to grow your businesses. CardChamp Capital will match the credit card processing fees you pay to your payment processor while providing you with immediate working capital.
No hidden fees
One of the major advantages of CardChamp is our transparent pricing. All our service packages come with an upfront breakdown of costs, both one-time and recurring. CardChamp is a reliable and trustworthy partner for businesses looking to save money on credit card processing fees. We don't trick business owners by offering a low starter rate and then increasing it significantly at a later date or charging you extra when you go over or don't hit a certain number of transactions.
We offer cash discounting and true Interchange Plus pricing through our Wholesale and Subscription plans. Our services are based on a month-to-month agreement that you can cancel at any time at no extra termination cost.
Get started with CardChamp today and save money on credit card processing
As explained, CardChamp can help you save money on your credit card processing by enabling you to assess what you're already paying, charging lower fees than other payment processors, offering flexible payment options, and eliminating hidden fees.
To reap these benefits, and many more, partner with CardChamp for reduced credit card processing fees today! Our quick and easy application process only takes a matter of minutes, and you'll soon be enjoying savings on various payment processing fees and a range of innovative payment solutions.